I must admit that the thought of web analytics bores me.  I have never been keen on numbers or statistics.  This being said, I will attempt to recommend three useful web analytics tools for monitoring social web content.
YAHOO! Web Analytics- According to their website, this tool, "is a highly customizable enterprise analytics solution that tracks each visitor, visit and action on your website."  This is accomplished through Yahoo!'s unique use of demographic dimensions.  They enable the user to find out more by shedding light on a visitor profile and activity.
Google Analytics- This tool tracks traffic to a site, referrals and bounce rates and other metrics used to determine the popularity. They are also custom reports features to monitor which social networks and bookmarking sites are sending the most amount of traffic to a site so appropriate content may be crafted for each of those networks.
Postrank – Great for monitoring and tracking how content is performing on the social web.  The 'Topics' tool measures the impact content has had based on a variety of metrics that they track, i.e. site comments, tweets, Facebook posts, shares on Google Reader and other real-time web metrics.
Tweet
As you may have heard, Occupy Wall Street has made its way to Toronto.  This movement began as a suggestion in AdBusters, a Canadian anti-consumerist online magazine.  Its popularity grew as it was endorsed by Anonymous (if you don't know who they are, I suggest you Google them) before spreading to Facebook and Twitter.
So far the movement's choice of communication has been through social media platforms.  For example, the 'Occupy Toronto Market Exchange' Facebook group was established and has almost 14,947 'likes' the last time I checked. Their Facebook page contains event information, including training workshops, and is actively engaged by community members.
While this has been successful for them thus far, I feel that in order to really make a greater impact they should employ these platforms more effectively.  I would suggest that Occupy Toronto try using the social web to its full advantage.
Some ideas I and my fellow public relations colleagues brainstormed are as follows;
·         Create a Twitter handle and interact solely with journalists and news outlets directly (print, radio, digital media) – create a two-way dialogue with them
·         Tweet links with YouTube video invites directed at specific journalists – this would personalize the invitation and could also ignite more commentary online
·         Journalists could be invited to join the Facebook group and to interact with movement members- allowing them to gain access to all content
·         Invite local Toronto celebrities to join some events and tweet about the movement (due to the media attention celebrities get, this could get more coverage in an even wider assortment of media outlets, e.g. entertainment news)
By building closer relationships with media through the social web, I feel that the Occupy Toronto movement would stay in the spotlight more prominently.  Gaining even more coverage in multiple media platforms will reinforce the organizations goals and reach a larger audience.  And I guess befriending a few journalists wouldn't hurt in the process.
Tweet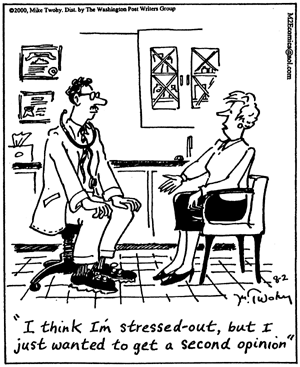 This example of community management came to me as I was flipping through the latest edition of Flare magazine.  Towards the end I noticed a full page ad for Women's Health Matters a community hosted by the Women's College Hospital.  My first thought was, "Wow, this is really cool", and then that thought became, "I totally have to blog about this!"  So here I am.
If anyone ever thought that health care was behind the curve in terms of social media, then they have to check this rapidly growing community out. 
Women's Health Matters.ca can be found on the Women's College Hospital website.  There you can find resources like; featured articles, personal stories, ask the expert, discussion groups and events.  Not only can you see the events happening in your area, but you can submit your own event. Pretty neat huh?
That's not all though.  Women's Health Matters also has its own Twitter feed, which I now follow.  They have a huge following of 3,421, and have tweeted around 550 times. Their tweets include topics like the most recent studies on cell phone use and brain tumours to their latest media advisory on Canada Newswire.
That's not all though, they also have a facebook page.  Unfortunately, it doesn't seem to be as popular as their tweeter feed.  They do seem to be making good use of their page, updates appear every couple of days, with interesting topics and links to places women can go to discuss their issues.
What I don't see on their twitter feed and facebook page is dialogue.  There appears to be no two-way communication.  But then I looked more closely.  Instead of opening dialogue with followers there, out in the open, Women's Health Matters guides concerned women to their secure discussion boards.  Here their questions are answered by professionals, in a more private setting.  It's kind of like sitting in your doctor's office having a chat.  I feel this type of communication would be more effective, especially when dealing with sensitive health matters.
Tweet
Theme By:
Heloísa Teixeira
Base By:
Jahrenesis